BELLAMY BROTHERS HIGHER THAN
SWISS ALPS WITH 6 WEEKS AT #1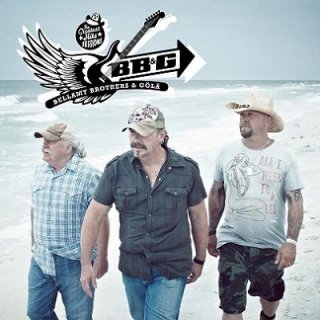 Nashville, TN (October 19, 2010) – Iconic country music duo, theBellamy Brothers,
have spent the past 35 years strapped to a freight train of success that has landed them20 #1 hits and more than 50 charted hits overall.
David and Howard Bellamy show no sign
of slowing the locomotive down as they've recently taken their unmistakable country / pop sound across the Atlantic and into Switzerland to team with Swiss megastar rocker, Gölä. Bellamy Brothers & Gölä: The Greatest Hits Sessions (Universal Music Switzerland), released August 27 of this year, has reached an all new altitude of achievement, dominating the Swiss Music Charts at #1 for 6 solid weeks.
"We're so honored and humbled by the incredible success of this album," notes David Bellamy. "Collaborating with Gölä is something that Howard and I hold very near and dear to our hearts. And touring with him in Switzerland this December is going to be one wild ride!"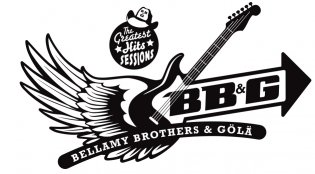 The 13-track album features both acts, tag teaming some of their biggest hits, including theBellamy's, "Let Your Love Flow," "Kids Of The Baby Boom" and "If I Said You Had A Beautiful Body (Would You Hold It Against Me)" and Gölä's "Swan," "Over The Line" and "Some Broken Hearts."
This December, the Bellamy Brothers and Gölä will embark on an 8-city tour of Switzerland that's already being touted as one of the nation's most anticipated musical events of the year.
Bellamy Brothers & Gölä: The Greatest Hits Sessions is currently available worldwide on i-Tunes via global distribution through Universal Music Switzerland.
Bellamy Brothers & Gölä: The Greatest Hits Session
s
Track Listing
:
10. If I Said You Had A Beautiful Body (Would You Hold It Against Me)
13. I Must Be In Switzerland (Bonus Track)