Bellamy Brothers Vow to Aid New Zealand Earthquake Victims
Country Duo Teams with New Zealand Red Cross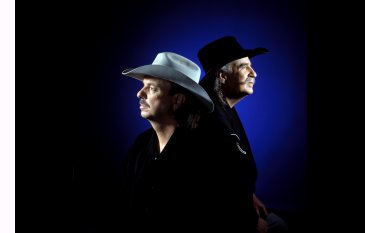 Nashville, Tenn - (March 16, 2011) -
In the midst
of the Japanese earthquake
and tsunami coverage, most of the attention has been deferred from the February 22nd earthquake in New Zealand. And while the devastation in Japan weighs heavy on the hearts and minds of the world, the second-largest city in New Zealand is left in ruins with many lives lost and others left without homes. The 6.3 magnitude tremor was the second major earthquake to hit the city of Christchurch, New Zealand in five months.
Country music's brotherly duo the Bellamy Brothers have teamed with the New Zealand Red Cross and Judy Seale International to raise support for earthquake victims through donations for a live auction, to be held from May 1st through May 10th on www.trademe.co.nz . A smaller auction will be held on eBay. All proceeds go to the New Zealand Red Cross. Any contribution, large or small, will help accomodate quake victims.
"We are excited to help get the word out about the celebrity auction for the Christchurch, New Zealand earthquake victims," says David Bellamy. "Our hearts also go out to the folks in Japan and we hope to assemble a similar benefit for them in the very near future."
Please address all charitable donations to: